Having a comfortable working environment is one of the ways of ensuring you remain productive throughout the working period. With the increased production of ergonomic chairs, finding the right one might be a challenging task.
It is essential to carry out thorough research and find out the features of the best ergonomic chair in India under 10000. Also, the study will help you in the following ways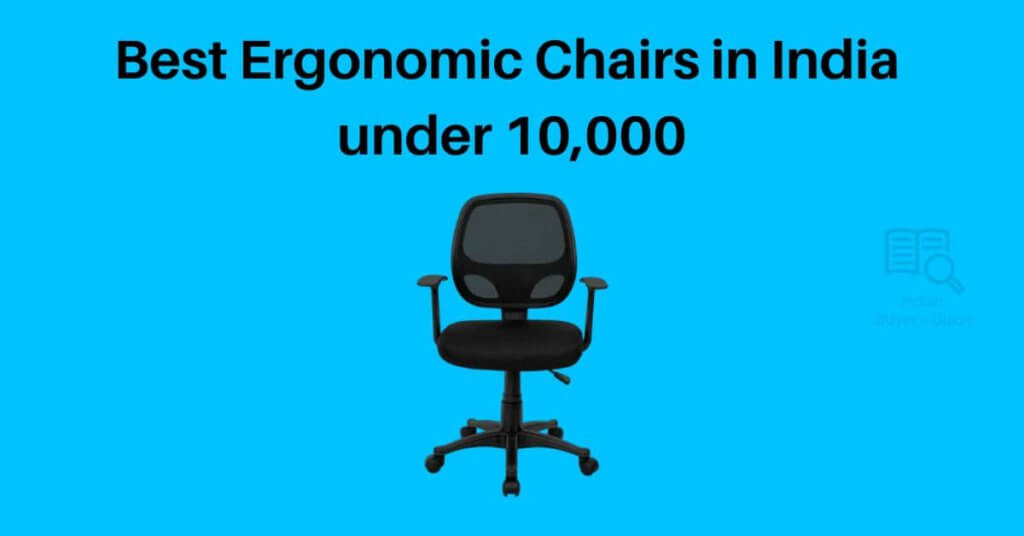 Knowing the range of prices of the different varieties of ergonomic chairs available.
 Knowing the features associated with the best ergonomic chairs.
 Differentiating between an original chair and a counterfeited one.
 Identifying the best brands of ergonomic chairs to purchase.
 You save yourself fatigue or breaking back once you buy a high-quality ergonomic chair for your work. By doing thorough research, you can avoid losing your money to low-quality ergonomic seats. Here are the five best ergonomic chairs in India you should purchase.
Best Overall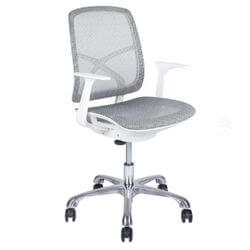 Misuraa
2nd Best Choice
Wipro
2nd Best Choice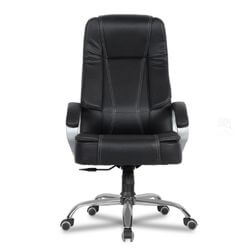 Green Soul
Ergonomic Office Chair under 10,000 Reviewed In This Guide
1. Misuraa Mesh Modern Ergonomic Chair
 The Misuraa Mesh Modern Ergonomic Chair is an adjustable mesh chair made to last while still offering quality services. The chair can hold a weight of up to 120 Kg since it is made from materials of the highest quality that include a molded foam seat and a nylon mesh back.
A single point reclining and locking mechanism that has tilt tension control, tightly fixed rounded designer arms, a base made of a chrome-plated, and heavy-duty caster circular wheels that facilitates easy moving across hard floors and also those that are carpeted. 
 The chair features excellent lumbar support and is suitable for people with back issues or avoiding developing the same. Lumbar support lets the user work in a more comfortable position, ideal for long sitting hours. For a working chair, one of the critical aspects required is a well-supported back.
 Its multi-functional single Point Back Recline Locking Mechanism aid the users to stay in an upright position or a relaxed reclined position while working. 
Sale
NXTGEN MISURAA Imported Easy Chair with Fabric Seat, Mesh Back and Lumbar Support for Work from Home & Office (Grey and White)
MULTI-FUNCTIONAL – Single Point Back Recline Locking Mechanism helps users stay in an upright work position or a relaxed recline position. Mesh upholstered back with a lumbar support helps avoid/resolve back issues. Cushioned Fabric Upholstered Seat,...
LUMBAR SUPPORT - Have back issues or don't want to develop them? Having a lumbar support adds to the ergonomics of the chair and provides users with better comfort for long seating hours. A well supported back is a must have feature in a work chair.
HIGHEST QUALITY - This adjustable mesh back chair is made to last. It has a good weight capacity of upto 120kgs and is made from the highest quality materials, including a nylon mesh back and a molded foam seat, sturdy fixed rounded designer arm, Single...
 Pros
 The chair is easy to install. It comes with a simple DIY instructions leaflet to enable anyone to assemble the chair while following straightforward steps.
 The Misuraa Mesh Modern Ergonomic Chair is adjustable to fit your individual needs. When you prefer working in a reclined position, you can easily recline the chair to allow you to sit in that position.
To enable easy moving across hard floors and carpeted areas, the chair has heavy-duty caster wheels plated with chrome for this purpose.
 The chair is crafted using high-quality material and can hold heavy loads. By buying one, you are assured of receiving its services for a long time.
 Cons
 The make of the chair does not feature a headrest.
2. Wipro Furniture Alivio Fabric Ergonomic Office Chair
 Wipro Furniture Alivio Fabric Ergonomic Office Chair is an ergonomically engineered Synchro tilting mechanism chair that allows users to tilt even while resting their feet on the ground. It is a fabric upholstered office chair with adjustable seat height and armrests that are adjustable. 
Read also – Checkout our favourite ergonomic office chair under 15000
 For easy movement, the chair features four wheels and is 360 degrees rotatable. It is made of high-quality fabric to ensure it lasts long and holds as much weight as possible. The chair caters to all the needs you must watch to ensure that you are in perfect working seating. Also, it has cushions to ensure your weight is well taken care of while you are working. 
Additionally, the Wipro Furniture Alivio Fabric Ergonomic Office Chair should be the best pick for people who would like to avoid back issues or those related to the lumbar part of the spine. The chair has been crafted perfectly to ensure you do not get tired while in your regular duties. 
Wipro Furniture Fabric Ergonomic Office Chairs (Black)
Product Dimensions: Length (19.6 Inches), Width (19 Inches), Height (36-40 Inches)
Ergonomically engineered Synchro Tilt mechanism allowing users to tilt even while resting their feet on the floor. Fabric upholstered office chair with Adjustable Seat Height and Adjustable Arm rests
Primary Material: Fabric;Color: Black, Style: Mid Back
 Pros
 You are given a 1-year limited warranty that covers the seat against any manufacturing defects. 
 The chair is easy to set up, considering that you follow the manual instructions leaflet.
 The sturdiness of the chair has given you a sense of durability and value for money. 
 The seat is comfortable to work with and has excellent back support.
 The chair's height can easily be adjusted through the gas lift mechanism available on the chair.
 The chair has smooth and heavy roller wheels to ensure smooth movement on hard floors or those that have carpets. 
 Firm base and back cushions and working tilt tension and lock to ensure you can remain seated for an extended period without developing any body fatigues or muscle strains. 
 Cons
  Assembling the chair is easy when you have the right tools. 
3. Green Soul Newyork Ergonomic Office Chair
 The Green Soul Newyork Ergonomic Office Chair is a classic high back office chair with adjustable arms and a tilt lock. The crafting of the chair has been done mathematically to cater for angles the body is at its most relaxed positions. 
The chair has some wheels made to last long and hold heavyweight to ensure that movement is done quickly. Also, the chair is 360 degrees rotatable. 
 Additionally, the Green Soul Newyork Ergonomic Office Chair has a headrest to ensure your head remains in a comfortable position while you are relaxing.
Also, the headrest prevents any neck pains that come from continuing to work for long hours with the lead in a poor and uncomfortable position.
Read also – Best Ergonomic chair in India click here.
 Its frame is made from nylon and glass fiber of high-quality materials to ensure that the chair lasts a long time. It has been crafted to stand a load of a weight of up to 110 kilograms.
To provide daylong comfort while working, the Green Soul NewYork Ergonomic Office Chair has a professional and medium-sized executive mesh back to allow breathability. 
 Before you have started using the chair, you are supposed to assemble the seat with the base. No tools are required for you to connect the two.
 For safety, the chair manufacturer recommends that you avoid excessive weight, direct heat, sunlight, and water. Also, you are supposed to dust your chair regularly using a damp soft, and clean piece of cloth. 
 Pros
 Joining the chair together is easy and does not require any tools. By following the manual that comes with a new chair, you will connect the base of the chair and the seat. You are not necessarily supposed to be a carpenter to join the two. 
 The chair has a headrest to ensure your neck is relaxed while you are working.
 The chair is easy to adjust to your preferred working positions. Those who prefer working while in a reclining place can comfortably set their chairs in such positions by moving a button.
 Cons
 Some of the interconnective parts might not fit into each other perfectly hence bringing sturdiness problems.
Also, poor fixing might expose the seat to breakages because the parts do not work together.
4. Casa Copenhagen TT Collection Ergonomic Chair
 The Casa Copenhagen TT Collection Ergonomic Chair is a high engineered adjustable and durable modern office with armrests and lumbar support.
Among the benefits of purchasing the chair are the ease of assembling and the excellent customer services the dealers have to ensure that you have gone through any challenges. 
 The chair is comfortable and ergonomic, suited for office sitting. With the increased number of people working from home, the chair is ideal for seating for very long hours in front of a laptop or computer without getting exhausted.
 Buying the make ensures that you receive quality services over a long period. The chair is well built, and assembling is easy since all the parts must fit together comfortably link.
Its smooth wheels allow easy movement rotation helps in the hydraulic movement of the chair. Also, it is light and easy to move around.
 Pros
 The chair is sold at a relatively higher price value for money.
 Technically crafted to ensure that the lumbar part of the back is well taken care of. 
 Has a headrest to aloe relaxing of the neck when you are not working. 
 The chair is comfortable and cozy.
 Cons
 The chair can easily break when allowed to hold weight more than it can bear.
 The materials used to make the chair get weak when exposed to conditions such as excess heat.
 The fitting parts of the chair might be of the wrong measurements hence poor fitting.
 With the increased number of work-from-home professionals, having the chair will allow you to continue your business without experiencing back and neck pains.
5. Green Soul Wood Leatherette Ergonomic Office Chair
 The Green Soul Vienna High Back Leatherette Executive Office Ergonomic Chair is a highly engineered chair whose internal frame material is made from wood and has a leatherette upholstery cover.
For extra comfort, the chair has extra padding on its seat, back, and armrests. Its weight capacity is 110 kilograms.
Assembling the chair once you have purchased it requires you to follow the assembling instructions it uses. The chair is fitted with nicely spaced wheels and has a 360 degree rotating capability for easy and quick movement. 
Sale
Green Soul® Vienna Premium Leatherette Office Chair, High Back Ergonomic Home Office Executive Chair with Spacious Cushion Seat & Heavy Duty Metal Base (Forest Black)
PREMIUM MAKE & MATERIALS: The chair provides superior luxury and comfort even during long, intense work hours. The premium thread stitched diamond pattern provides a sophisticated detail that provides additional comfort.
CONTOURED COMFORT: The chair features contoured, segmented ultra-plush padding, is covered in breathable bonded leather for a luxurious feel, and provides all-day back support with the integrated lumbar cushion. It is perfect for offices, computer work,...
INTEGRATED SUPPORT: This executive chair features an integrated headrest and arms that are padded for all-day comfort and support with a five-star base that is molded from reinforced resin with a 360-degree swivel. The heavy duty tilt mechanism allows the...
 Pros
 Safe for the back and the neck.
 Easily movable since it has wheels.
 Cons
 Its height is only suitable for people of a specific height group.
 Fitting might become a problem for some people.
Bottom Line
 With the continued working from home opportunities, your health should become your priority. You might be spending a lot of time in front of your computer or laptop, and therefore having a comfortable working space will keep you motivated to work even more.
Investing in the best ergonomic chair in India under 10000 will ensure that your spine and neck do not get injuries from continued sitting in one position. 
Before you have decided on the ergonomic office chair you will purchase, it is essential to take adequate time in thorough research to find out the key features associated with the best chairs. Failure to have the required facts poses you at the risk of losing money to low-quality seats.
Kumar, a mechanical engineer by trade, is very curious about the newest and most cutting-edge kitchen and home gadgets. He devotes his time to researching the greatest items and disseminating his findings via his in-depth product reviews and thorough purchase guides.
Last update on 2023-02-08 / Images from Amazon Product Advertising API