10 Best Baby Strollers in India
Baby strollers have become a necessity these days. Welcoming a baby is a very happiest moment. Babies are so cute to play with, and every parent thinks to give their babies more comfortable and beautiful moments.
We have created the top 10 best baby strollers in India based upon a review and other baby strollers in India.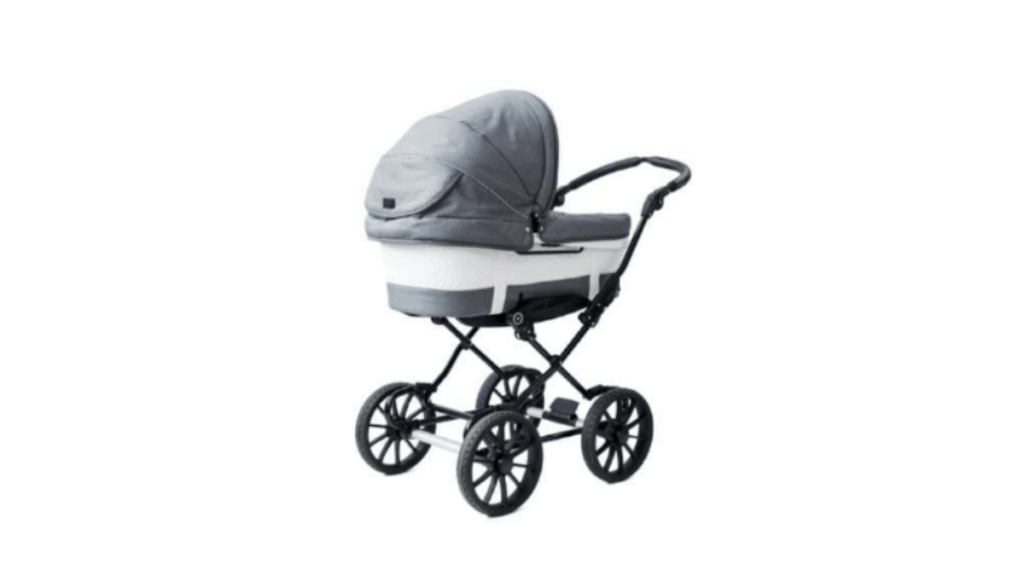 Babies like to inhale fresh air and receive sunlight and see nature, which increases their sensation, but it's too hard to handle them with our hands. Taking a baby out needs diapers, milk bottles, and so on, and it is also hard to manage both, so the baby stroller has given relief to all these tasks.
Modern baby strollers have a lot of useful things; they are only provided not only with baby seat options, but it also includes extra storage space to keep necessary things.
While taking out babies attached to a sun protector with a looking window, which helps protect babies from sun rays, choosing the best strollers is essential.
So here we have a list of best baby strollers in India with great features.
Baby Strollers Reviewed In This Guide
Best Overall Baby Stroller

Max Weight Capacity - 23 Kg

FAA approved (can be used in aircraft)

Best Overall Baby Stroller

Max Weight Capacity - 15 Kg

Best Light Weight Baby Stroller

Max Weight Capacity - 15 Kg

Best Overall Baby Stroller

Max Weight Capacity - 15 Kg

Best Budget Baby Stroller

Max Weight Capacity - 20 Kg

Frame Material - Stainless Steel
Best Baby Stroller List
Features
Removable child tray with two cup holders which used to place child snacks and drinks.
Toe tap rear braking to stop the stroller.
Large storage basket to store the things.
8 position reclining seat with memory recline.
Adjustable canopy with look through screen to watch baby inside the stroller.
Memory recline features help to save time while folding and unfolding the stroller memory recline features help to recline to the original position.
FAA approved for use on aircraft.
Capacity up to 22 kg.
Chicco Cortina CX Baby Stroller was approved by FAA (Federal Aviation Administration)
so it can be used for air travel, making it the best stroller for air travel in India.
Features
All-terrain tires are best suitable for multiple road surfaces.
Air-filled tires give a high level of comfort to the baby.
This stroller is best for jogging and walking purposes.
Baby stroller weight – 14.2 kg.
Maximum child weight in stroller 22 kg.
Lockable front wheel.
Multi-position seat recline.
Full coverage canopy with a looking window to watch the baby while moving in the stroller.
Designed and tested for structural integrity at energy levels approximately 2X the federal crash test.
Features
Lightweight Stroller weighted only around 3.8 kg so it can be moved very quickly.
Super Compact Fold and after folding the height is 72cm.
User Weight up to 15kg.
Suspension on all the wheels.
Front swivel lock and rear link brakes for smooth riding experience.
Padded bumper Bar with saliva tested fabric which causes no harm to the baby.
Storage basket capacity of 3kg where babies belong can be placed while going for a walk.
Features
Heavy-duty wheels
360 Degree front swivel wheel with lock and brakes which increase manoeuvrability.
Rear-wheel link brake, which helps to stop the stroller.
User Weight up to 15kg.
Adjustable footrest.
Huge storage basket.
5 point safety harness, which allows babies to secure in place.
Washable cushion seat.
3 position seat recline for sitting, relaxing, and sleeping.
Looking window to see what baby is doing in the stroller while going for a walk
Features
Stroller Frame Material – Stainless Steel
Harness Type – 5 Point
Max Weight Capacity – 20 Kg
Stroller Weight – 6 Kg
Features
Ultraviolent cover to protect baby from UV radiation.
Waterproof PU leather baby stroller.
Four angle modes 0°,90°,180°,270°.
Stroller weight 19 kg.
Frame – Aviation aluminium alloy.
This stroller is best suited for 0-48 months old babies.
Puncture proof,wear-resistant,anti-slippery wheels.
360-degree rotation function.
Easily foldable design.
Maximum child weight in stroller 16 kg.
Features
Stroller weighted only around 6.6 kg
One step link brake which helps to stop strollers.
Folding stroller is so simple and can fold using a signal hand.
Suspension designed for rough roads of India. To get a smooth ride feeling for the baby.
Trolley handles which increase portability.
Features
Carrying Capacity up to 15 kg.
Stroller weight 8.42 kg.
Detachable soft and washable seat cushion.
Three-position seat recline for baby's comfort.
Detachable mosquito net best while going for a walk in the evening time.
360-degree front wheel swivel with a lock to set in position.
Rear-wheel brakes to stop whenever is necessary.
Back pocket and large spacious to keep baby belongings.
Features
Suspension helps to give the baby the smoothest ride.
Reversible handle to move stroller front and back.
Multi-position recline seat.
Stroller weight – 8 kg.
Carrying capacity up to 20 kg.
Easy to fold
5 point safety harness to secure your baby in place.
Front wheels with the suspension to reduce the vibration.
Features
Looking window.
Detachable back pocket.
Rear-wheel brakes.
360° front swivel wheel.
Soft comfortable seat.
Baby Stroller Buying Guide
When you are shopping for a baby stroller, it is important to consider a few things. First, you need to decide what type of stroller you need.
There are three main types:
Lightweight single-wheeled.
Lightweight double-wheeled.
Full-size double-wheeled.
Next, you need to decide how much money you want to spend on a stroller. You can spend anywhere between 3000 and 30,000 on a stroller; however, the more you spend, the better the stroller will be.
What Is a Baby Stroller?
Strollers allow babies to move from one place to another. They are made of different materials and can be foldable or not. Some strollers have reclining seats so that babies can nap while others have a bassinet, so the baby can sleep.
How Does a Baby Stroller Work?
A baby stroller has two components: a frame and a seat.
The frame of the stroller holds the seat and wheels, and it is attached to the seat with two bolts.
A baby stroller has a seat where the baby sits. The seat can either be fixed in place or it can be movable. Some strollers have a harness that attaches to the seat so that the baby can be held securely in place.
As a baby sits in a stroller, the weight of the baby turns the wheels, allowing them to move from place to place.
What is the Best Baby Stroller in India?
The best baby stroller in India is Chicco Cortina CX Baby Stroller
Types of Baby Strollers
There are different types of baby strollers, including traditional strollers, joggers, and car seats compatible with strollers. Each type of baby stroller has its own advantages and disadvantages.
Traditional Baby Strollers
The most common type of baby stroller is a traditional stroller, which is typically made of metal or plastic, with a fixed frame and seat. It typically has four wheels for ease of movement.
Joggers
Unlike traditional strollers, Joggers have a movable seat that allows the parent to customize the position of the seat according to the needs of their child.
For example, if the child is younger than two years old, the seat may be positioned higher on the frame so that he or she can see over it. As the child gets older, the seat may be lowered so that he or she can easily stand up while using the jogger.
Car Seat Compatible Baby Strollers
It is possible to use some baby strollers with car seats. They have special adapters that allow them to fit in car seats. The strollers allow parents to take their babies in public with ease.
Using a baby stroller while holding a baby in a car seat, some car seats also have straps that fit onto the back of a baby's chair.
What Are Some Good Features of a Baby Stroller?
Some good features of a baby stroller include:
1.The ability to fold up easily makes it easier for parents to store.
2.You should be able to recline your child's seat. This is especially important if you want your child to nap.
3.A bassinet area, in which your child can sleep.
4.A harness that keeps your child in place while using the device.
5.The ability to move from one place to another easily.
Enjoy Your New Baby Stroller
The list has been made upon public reviews and personal experience, so we hope you have found the best baby stroller in India for your little ones. It's time to take your little ones out show nature.